Are you ready to explore the best spots Italy has to offer?  Unlock the Beauty of Italy: Best Places to Visit Revealed! Italy is a country filled with history, culture, and stunning landscapes.
Welcome to a journey full of gorgeous piazzas, charming beaches, rolling countryside, and awe-inspiring monuments. From picturesque villages to enduringly popular cities – no matter how long or short your stay is planned for, these beautiful places in Italy won't fail to impress. You'll find tips for things to do and ideas for accommodation so you can experience this incredible destination without feeling like a tourist trap. So let's get started on our Italian adventure!
20 Best Places To Visit In Italy
Via Krupp, Capri
Via Krupp in Capri is a must-see if you're looking for spectacular views and unique adventure. Located on the island's east side, this winding mountain path has been thrilling locals and visitors alike since 1901. Typical of Italy's breathtaking landscapes, Via Krupp offers up truly stunning vistas of the surrounding rugged terrain and panoramas of the far-reaching Mediterranean coastline below. So it is no wonder that it has been described by many as 'the most beautiful kilometer in Italy', making it an ideal vacation destination for those seeking to get off the beaten track but still experience some of the country's best sightseeing opportunities.
San Cassiano
San Cassiano is an idyllic Italian destination that many tourists fail to visit, making it all the sweeter. Located in the Dolomites mountain range near Cortina d'Ampezzo, this small town boasts an exemplary skiing culture and a vibrant culture rooted in its medieval past. Stroll around, admire historic churches like the 13th-century Parish Church of San Cassiano, and explore Castle La Villa's medieval ruins. Also, take advantage of spectacular hiking opportunities with views that flair a rainbow of alpenglow hues over its rolling hills and lush meadows. Visit San Cassiano for an unforgettable escape from the ordinary tourist hive.
San Gimignano, Tuscany
Take a trip through history in the enchanting Tuscan town of San Gimignano. With its Old World charm, cobblestone streets, and 14 striking towers standing tall against the horizon—12 originals—it's easy to get lost in the timeless atmosphere. Step inside historic places of worship or dine with locals and savor traditional Italian cuisine. This picturesque location is packed with stunning scenery, unique culture, and many activities to keep you entertained on your visit. And best of all, it provides an escape from the hordes of tourists that frequent nearby cities such as Florence and Siena. So make your next vacation unforgettable, and book your trip to San Gimignano today!
Isola Bella, Sicily
Isola Bella in Sicily is a majestic escape perfect for travelers looking to explore the hidden depths of Italy. Located on the Tyrrhenian Sea, this gorgeous island, enchanted with its natural beauty, vibrant seabed, and historical sites, will captivate even the most seasoned travelers. This picturesque location will offer something different from traditional Italian tourist attractions without compromising on those remarkable characteristics that make Italy special. Come explore the mesmerizing paths defined by subtropical trees such as olive, almond, and myrtle that pass monuments like the Spanish-style fort built in 1613. Spend days wandering through ancient ruins, lounging on stunning beaches, and feasting on local cuisine – an unforgettable vacation awaits you at Isola Bella!
Praiano
Praiano, Italy, is the perfect place to experience a hidden Italian paradise. Nestled on the breathtaking Amalfi Coast and offering stunning views of the Mediterranean Sea, Praiano is a unique oasis far removed from any tourist traps. Its off-the-beaten-path alleys, scenic cliffsides, picturesque harborside shops, idyllic beaches, and clear waters make it an ideal destination for those looking to take in the true beauty of Italy while avoiding the hustle and bustle of more frequented destinations.
Campo de'Fiori, Rome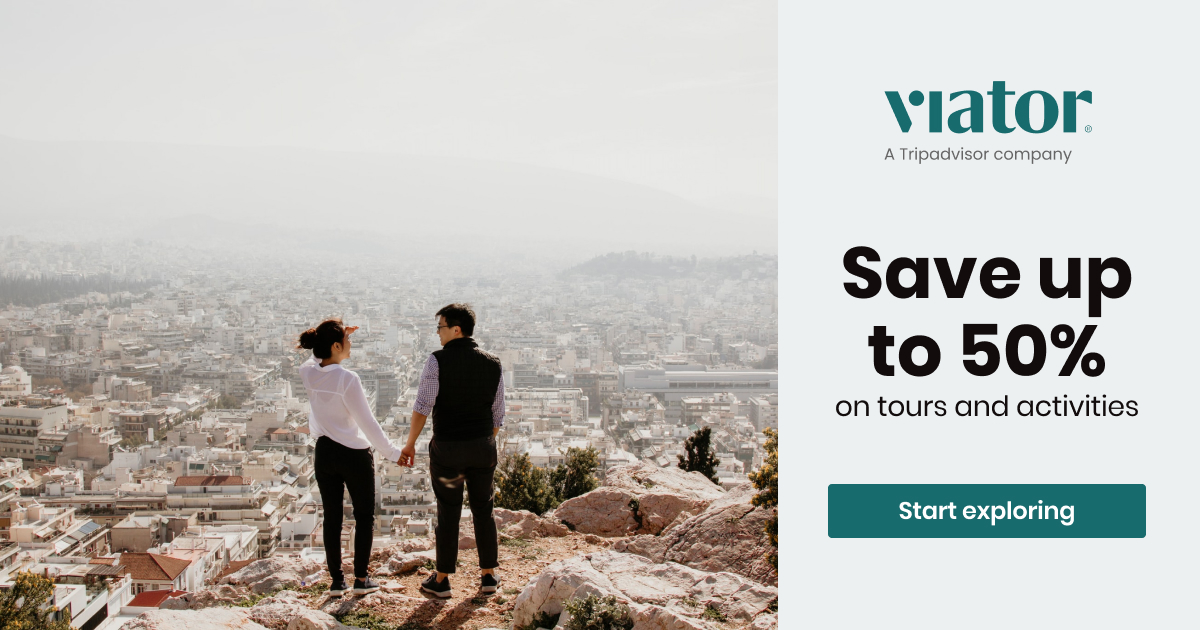 Campo de'Fiori in Rome is an ideal destination for those wanting to experience a city rich with culture and history. This spot is especially renowned as it was the site of executions during the Inquisition; however, this event has been overshadowed by the vibrant marketplace that currently inhabits Campo de'Fiori. The area has stands filled with artisan goods, fresh produce, and stunning flowers. Enjoy an Italian espresso or gelato while taking in breathtaking views of nearby buildings – from ancient ruins to ornate churches – and the iconic Roman skyline in the background. With something for everyone, visiting Campo de'Fiori should be at the top of your list when exploring Italy!
Bologna, Emilia-Romagna
There's so much to explore in Bologna, Emilia-Romagna. Located in northern Italy, this thriving city offers some of the most beautiful and interesting sights far away from the hustle and bustle of other tourist spots. Perfect for visitors looking for an off-the-beaten-path adventure, Bologna provides historic landmarks like its iconic Two Towers, stunning architecture, charming shops and restaurants, and more. From sightseeing within the city walls to immerse yourself in local culture and cuisine, there's never a shortage of exciting activities you can partake in when visiting Bologna. So come prepared with an open heart and mind – you won't regret it!
Ostuni, Puglia
Exploring the seaside town of Ostuni in Puglia, Italy, is an exceptional getaway for those seeking a unique experience. This vibrant little town's streets are lined with whitewashed, yellow-hued homes straight from a storybook. The city has archaeology sites, Medieval and Renaissance architecture, old baroque churches, and delightful cobblestone squares. Relax by the beach, and take pictures of the stunning views while enjoying local restaurants' delicious traditional Italian cuisine. Get off the tourist track in Ostuni and experience breathtaking beauty on your next Italian escape!
Dorsoduro, Venice
Dorsoduro is one of Venice's hidden gems! Boasting beautiful Renaissance and Baroque architecture, it's the perfect destination for those looking to get off the beaten path—but still, experience breathtaking palaces and sights. Explore the galleries, ancient churches, museums, and lively cafés that pepper this timeless area while enjoying stunning views across canals and gondolas gliding through city streets. Whatever your dreams of an Italian city break, Dorsoduro will surely provide you with the perfect vacation for couples, families, or solo adventurers alike.
Varenna, Lake Como
Nestled on the banks of Lake Como in northern Italy, Varenna is an idyllic destination for anyone seeking a romantic retreat. With its spectacular sweeping views, cobbled streets, and charming alleyways, this picturesque town will enchant even the most jaded traveler. Explore breathtaking architecture like Villa Monastero and prestigious villas with terraced Italianate gardens; take a stroll along the winding lakeside promenade or discover quaint cafes tucked away in hidden corners – Varenna has something special to offer everyone! Travelers looking for a unique holiday full of culture and beauty will be thrilled to explore this timeless Italian gem without any of the usual tourist traps.
Locorotondo, Puglia
If you're looking for a spot to get off the beaten path in Italy, look no further than Locorotondo, Puglia! This incredible town has something for everyone: stunning coastal views and warm Sicilian vibes to truly traditional Italian architecture and home-cooked cuisine. Here, you can explore the authentic Pugliese culture while enjoying all the perks of any Italian seaside town—from beautiful walks along white sandy shores to afternoons spent lounging at one of the many charming cafés. Whether it's your first time or a veteran traveler, Locorotondo is sure to be an unforgettable experience.
Santa Margherita
Santa Margherita is a gorgeous Mediterranean getaway located on the Italian Riviera. This picturesque town offers all the beauty of the Italian coast while avoiding extreme tourist congestion, making it perfect for travelers looking to experience true Italian living. Imagine yourself strolling along cobbled streets with charming cafes and terraced vineyards overlooking crystal-clear waters below. Then, after a relaxing day spent exploring its many wonders, you can retire to one of the luxury accommodations tucked away within its ancient walls and soak in all that Italy has to offer. From breathtaking scenery to mouthwatering cuisines and vibrant culture, Santa Margherita will leave an everlasting imprint on any traveler's heart!
Brera, Milan
For an unforgettable Italian experience, a visit to the Brera district of Milan is a must. Known for its bustling artists' scene and bohemian atmosphere, there's something unique like no other place in Italy. You'll find quaint cafes, exclusive boutique stores, and a beautiful botanical garden to explore. With picturesque cobblestone alleyways and grand ancient buildings that make up this unusual urban cityscape, it's no wonder many visitors are drawn to Brera all year round.
Camogli, Liguria
If you're looking for authentic Italian life in an unspoiled location, then Camogli in the Liguria region is the place for you. Nestled between the mountains and sea, this charming fishing village is full of culture and tradition. It offers something for everyone: beautiful beaches, delicious seafood cuisine, or activities like snorkeling and sailing. So escape the hustle and bustle of tourist traps and experience real Italian life with a stay in Camogli.
Matera, Basilicata
If you're looking to remember your next vacation, head to Matera in Basilicata, Italy. This small city boasts history carved into the unique stone structures of the Sassi di Matera caves, with ruins that date back to Paleolithic times. Journey through hidden alleyways and discover local restaurants serving mouthwatering regional dishes like orecchiette pasta and caciocavallo cheese. Whether you decide to stay for a day or longer, take away memories of exploring this urban treasure full of culture, art, and fascinating architecture.
Rinella Bay, Salina, Aeolian Islands
Nestled within the idyllic Aeolian Islands, Rinella Bay on the island of Salina is a destination unlike any other. Famed for its unspoiled beaches and crystal clear waters, this area offers an incredible blend of sun-drenched experiences and enchanting natural beauty. Even better, since Salina is off the beaten track, you're not likely to be surrounded by crowds at Rinella Bay. So whether you're simply looking to relax under perfect skies or searching to get up close to nature, this Italian wonderland is sure to feel like paradise.
Basilica San Miniato, Florence
For a unique Italian experience, consider visiting Basilica San Miniato in Florence. Perched atop a hill overlooking the Arno River valley and standing tall between two ancient cemeteries, this area has been a hub of worship and pilgrimage for centuries. The basilica is built in the Florentine Romanesque style, with intricate marble designs adorning its walls. Inside lies treasures such as 15th-century frescoes and a stunning view from the Torre Mogliani bell tower. So whether you're looking to take stunning photos or find some inner peace, the Basilica San Miniato is an absolute must-see on your Italian vacation.
Villa Cimbrone, Ravello
If you're looking for a beautiful and perfectly romantic destination, look no further than Villa Cimbrone in Ravello, Italy. Built-in the 11th century, this stunning villa is perched atop a cliffside overlooking the Mediterranean Sea. It features an ancient beauty like no other with its grand terrace and immaculately kept gardens—all perfect for taking photos of your sweetheart or capturing the magical moment when tranquility meets fairy-tale bliss. With no tourist traps to be found, one trip to Villa Cimbrone will help create beautiful memories that will last a lifetime.
Mazzorbo, Venice
Mazzorbo, Venice, is a remote and picturesque oasis in the Venetian Lagoon. This island is an often overlooked gem, just a stone's throw away from the famous Burano Island. The cobblestone streets lined with Italy's iconic pastel buildings are straight out of a dream and will leave you feeling like you've stepped back in time. From orchards to vineyards, Mazzorbo has something for every type of traveler. If these walls could talk, they would tell tales of days when fishermen meandered through the quiet canals and even Queen Catherine Cornaro stayed at the majestic Villa Barbaro in 1504. The island is surprisingly tranquil compared to its busier counterparts – perfect for anyone looking to get away from it all and enjoy nature and local life in one of the most beautiful areas in Italy!
Church of San Biagio, Montepulciano
Set high on the rolling Tuscan hills in Montepulciano, Italy, lies the incredible Church of San Biagio. Constructed with unmistakable Renaissance style between 1518 and 1590 by Antonio da Sangallo, the Elder, this exquisite structure is worth a visit for its breathtaking views alone. Inside, an altarpiece of Virgin and Child combine with other frescoes to showcase more of Sangallo's handiwork. The church also has a fascinatingly unique feature – inside its bell tower is an ossuary containing human remains unearthed during its construction! You do not want to miss this spot when visiting Italy and a must-see among these stunning locations away from any tourist trap.
Conclusion
With its beautiful coastline, majestic mountains, and lush greenery, Italy has no shortage of stunning places to explore. Whether it's a trip to the Amalfi Coast or a peaceful weekend in Tuscany, you'll be amazed by all the amazing destinations Italy offers. From Via Krupp and Capri on the Amalfi Coast, San Cassiano and San Gimignano in Tuscany, Isola Bella in Sicily, Praiano near Positano, Campo de'Fiori and Roma in Rome, Bologna in Emilia-Romagna, Ostuni in Puglia, Dorsoduroin Venice, Varenna along Lake Como; Locorotondo again in Puglia; Santa Margherita Ligure; Brera and Milan; Camogli Liguria; Matera Basilicata; Rinella Bay of Salina Aeolian Islands; Basilica San Miniato Florentina; Villa Cimbrone Ravello and Mazzorbo Venice; Church of San Biagio Montepulciano—you can always find something unique and places that truly capture the Italian charm. With each place, something intriguing is always waiting for you – so don't miss out on your next vacation to Italy!