Are you looking for the perfect Greek island getaway? With hundreds of striking islands, deciding which will suit your needs can be overwhelming. In this article, we'll help you decide by highlighting two popular options – Naxos and Paros. Sun seekers will find plenty of beaches in both locations, but each has unique attractions and characteristics that make them special. Read on to find out more about these beautiful places so that you can decide which is best for an unforgettable vacation!
Naxos or Paros: Which is Better to Visit
When deciding between Naxos and Paros for a visit, there is yet to be a definitive answer. Both islands offer beautiful beaches, picturesque villages, boutique shops, and fantastic food. Naxos offers stunning historical sites such as the Venetian Castle, while Paros has plenty of nightlife and beaches that can accommodate all types of activities like swimming, snorkeling, and diving. In addition, both islands have a unique charm that makes them memorable destinations. For those looking for an authentic Greek island experience complete with breathtaking views, beaches surrounded by crystal clear waters, and hospitality-minded locals, then Naxos or Paros are both excellent choices.
Paros or Naxos? Getting to know the two Greek islands
Suppose you're planning a trip to Greece and need to decide between two of the most stunning islands in the Cyclades, Paros or Naxos; whether it's Vermiotis Beach or Prodromos Beach calling your name, deciding one can be challenging. The good news is each island has something unique to offer, and together they create an incomparable vacation experience. Naxos is home to dozens of miles of beaches and white-stoned villages filled with ancient ruins and churches. With rugged red-rock coasts stretching out over striking turquoise waters, Paros may look like something straight out of a photo album. From parasailing along Naoussa Bay to visiting the hillside village mountain Apiranthos, both islands exceed expectations regarding getting a real sense of Greek culture. When it comes time to decide between Paros or Naxos, why not explore them both?
Naxos
A visit to the Greek island Naxos is a breathtaking experience! With beautiful, clear blue waters and lushly green hillsides, it is no wonder why this Aegean paradise has been beckoning travelers for thousands of years. From towering mountains to picturesque villages, the scenic beauty of Naxos never fails to amaze those who venture off its shorelines. Choose among beach fun in one of the many isolated stretches, or explore ancient ruins and monuments once home to gods, goddesses, and legendary legends. There truly is something for everyone at Naxos! So whether you're looking for a romantic getaway or an exciting adventure, visiting this lovely location will surely leave you with memorable experiences.
Naxos Affordability
Naxos is an incredibly affordable destination! Every type of traveler can plan a budget-friendly getaway to this beautiful Greek island. From the breathtaking natural landscapes, white sand beaches, and top-tier gastronomy options to the variety of lodging packages available, endless opportunities exist to enjoy a luxurious stay without breaking the bank. Naxos' cost of living is very reasonable, too; from discounted grocery store prices to cinema tickets and shuttles, your wallet won't suffer during your visit. A trip to Naxos does not have to be expensive; with some careful planning, anyone of any budget size can experience this fantastic destination in comfort and style.
Towns and villages in Naxos
Naxos is a beautiful Greek island in the Aegean Sea that is sparkled with towns and villages. From the dramatic hilltop views of Apirantho to the cobblestoned streets of Halki, visitors are sure to experience something different with each stopping point. Tourists visit the many coastal towns, such as Vivlos, for easy access to white-sand beaches and clear blue waters. Moutsouna is well known for its large fishing village, active harbor, rich culture, and incredible seafood. An excursion away from the coasts allows visitors to explore settlements nestled within rocky cliffs or scattered across rolling hillsides. No matter where travelers choose to roam in Naxos, they'll inevitably be greeted with hospitality and authentic Greek hospitality, making their vacation unforgettable.
Best Hotels Naxos
Naxos is a heavenly paradise, so it's no wonder the best hotels in the area have built up quite a reputation. From luxurious beach resorts to quaint and rustic guesthouses, visitors are truly spoiled for choice when finding quality accommodations on Naxos. Each hotel offers unique amenities and breathtaking views of the emerald waters, ancient ruins, and idyllic white villages. So whether you want to spend your holiday at a stunning pool-facing suite or laze around in hammocks near the beachfront, you can be sure there will be plenty of options for all types of guests.
Beaches in Naxos
Naxos is an island in the Aegean Sea, home to some of the most beautiful beaches in the world. From long stretches of sand surrounded by crystal clear waters to smaller coves featuring incredible seafood restaurants, Naxos has something for everyone who loves water activities and sunbathing. Visitors can go swimming and snorkeling among bright and colorful coral reefs. In contrast, others might prefer sunbathing on a deck chair beneath a beach umbrella as they take in the stunning views of this Mediterranean paradise. The island also has a wide range of accommodations, from luxury resorts and boutique hotels to camping sites, making it an excellent destination for couples seeking privacy and families looking for budget-friendly options. In short, Naxos has everything visitors need to enjoy their piece of paradise.
Things To Do In Naxos
Exploring Naxos is an experience for someone looking for peaceful and beautiful beaches, majestic mountains, awe-inspiring monuments, and buzzing nightlife. Very often known as the Cycladic Islands' gem, Naxos offers its visitors plenty of activities, such as visiting the Kouroi statues at Flerio Archeological Site and Mandraki Port, Hiking through Mount Zeus with breathtaking views, swimming and sunbathing at Kastraki beach or enjoying traditional entertainment at Filoti Village. There are plenty of options when it comes to dining out, too – from local restaurants serving delicious Greek cuisine to cozy bars offering a variety of drinks and music. No wonder then that the island attracts a lot of people year after year!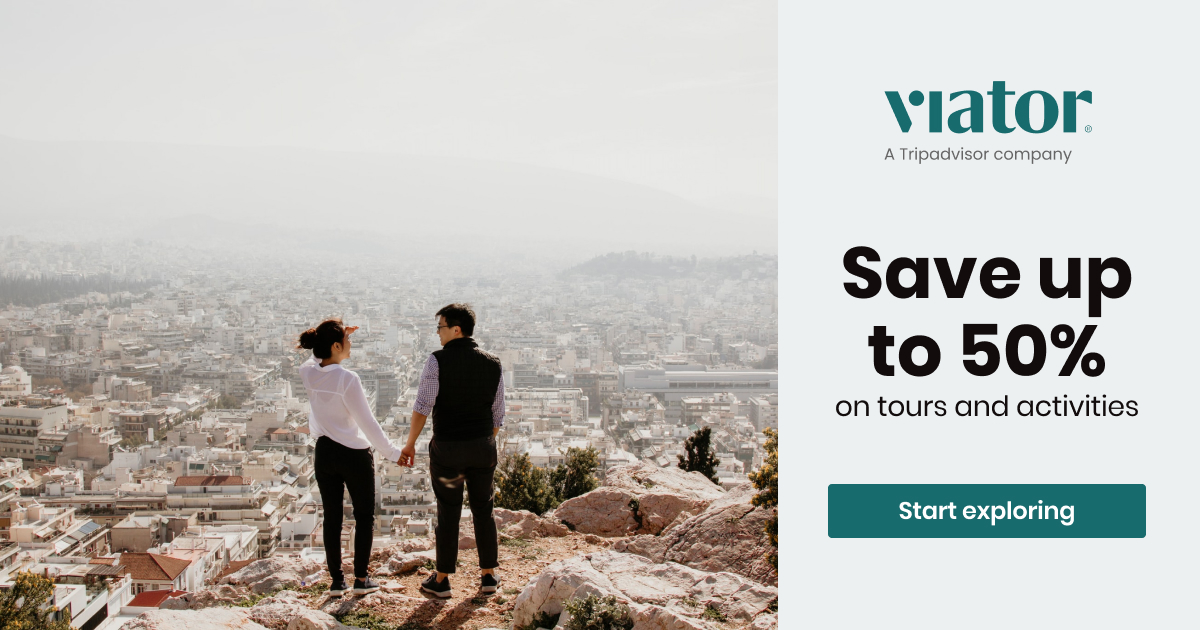 Where to Stay in Naxos
Plenty of accommodation options exist for travelers looking to experience a truly memorable stay in Naxos. From sunset views over Chora's Venetian castle and luxurious sea-view loft apartments with private pools to charming villas between ancient olive groves and simple family-run guesthouses steps from the beach, Naxos has something for every type of traveler. And for those who want to avoid succumbing to the tourist hordes at hotels, local vacation rentals offer an intimate taste of genuine Greek culture. With crystal-clear azure waters, stunning beaches, and seemingly infinite natural beauty, you can rest assured that your stay in Naxos will be unlike any other.
Paros
Paros, a Greek island in the Aegean Sea, is often considered the perfect destination for any traveler. This charming and laid-back destination offers tourists an unforgettable experience with its crystal-clear waters and long sandy beaches. Its quaint and picturesque villages with churches such as Ekatontapyliani, one of the Cyclades' oldest and most influential churches, house many important historical sites. Paros also boasts a vibrant nightlife with many traditional tavernas offering fresh seafood and authentic Greek cuisine. In addition, its outdoor activities, such as kiteboarding, sailing, and windsurfing, have made this island a popular summer spot for adventure enthusiasts worldwide!
Paros Affordability
Paros is an affordable and unique Greek island with stunningly beautiful beaches and crystal-clear blue waters. Its small size, limited traffic, and reasonable accommodation make it easy to explore the island without breaking the bank. From budget-friendly eateries serving mouthwatering Mediterranean dishes to markets where you can buy locally-made souvenirs, there are plenty of great deals on the island. Paros also boasts a variety of activities – try exploring some of its secret coves and bays by kayak or experience the vibrant local culture at the famous Aliki beach. So whether you're looking for a romantic getaway or family holiday, with its affordability and range of unique experiences, Paros has something for everyone.
Towns and villages in Paros
Paros, a gorgeous Greek island tucked away in the beautiful Aegean Sea, is home to some of Europe's most beautiful towns and villages. From the bustling street life of Naoussa to the quaint fishing village of Piso Livadi, these picturesque settlements offer something entirely different for travelers to explore. Wander through the cobblestone streets of Parikia for some fascinating archaeological sites, or spend your days lazing about on one of the island's many stunning beaches. However you like to spend your time, you'll find plenty of opportunities to do so in any one of Paros' incredibly charming towns and villages.
Best Hotels Paros
For those looking for the best place to stay in Paros, Greece, look at the top-rated hotels on the island. There is something for everyone, from luxury and boutique accommodations to cheap and cheerful options. Relax on private beaches, take in fabulous views of the Aegean Sea from your balcony, and enjoy dining experiences that are second to none. Many hotels feature swimming pools and direct access to beautiful beaches so you can soak up the sun and lie back on a lounger with a cool drink. Rooms have modern furnishings with all the amenities you could hope for in a holiday experience. Whether your travels are for business or pleasure, these hotels have it all.
Beaches in Paros
Paros, Greece, is a breathtakingly beautiful island known for its picturesque beaches. Quaint and romantic destination visitors can enjoy all sorts of shoreline activities, from the more lively hotspots to the quieter coves. Some popular spots for swimming and lounging are Santa Maria Beach and Parasporos Beach – each boasting warm crystal-clear waters and golden sand stretching as far as the eye can see. There's no wrong beach to explore in Paros – just a day spent at any one of them will have you feeling relaxed, restored, and ready to experience everything else this enchanting place offers.
Things To Do In Paros
Paros is an idyllic Greek island located in the Aegean Sea. It is the perfect summer vacation destination with crystal blue waters and white-sand beaches. Visitors to Paros can enjoy various outdoor activities and water sports, such as scuba diving, swimming, windsurfing, parasailing, and boat rides. There are also plenty of archaeological sites to explore. Historical highlights include the Church of Ekatontapyliani (Church of One Hundred Gates), the Venetian Castle on Fortezza Hill, and the medieval village of Lefkes. In short, Paros has something for everyone!
Where to Stay in Paros
Paros is a beautiful Greek island that offers an array of options for those looking for the perfect place to stay. Whether travelers seek budget-friendly digs, luxurious amenities, or a romantic spot with breathtaking views, Paros has something to offer everyone. Hotels and resorts line the waterfront for easy access to the stunning sights and sounds of the island's coastlines. Other hotel options run along different coastal paths and near villages tucked away into the lush hillsides. For more affordable stays, apartment rooms, studios, and private homes are scattered throughout Paros's relaxed towns. Wherever you stay on your visit to Paros, it will be easy to find the perfect spot!
Ferries to Paros and Naxos
Taking a ferry to the Greek islands of Paros and Naxos from Athens is an exciting travel experience! Paros and Naxos are perfect for exploring, sun-drenched, stunningly beautiful, and rich in culture. Between these two unique islands, travelers can enjoy peaceful beach days, sample delicious street food, wander cobbled backstreets lined with traditional houses, marvel at ancient monuments, or pick up pieces of unique handmade souvenirs. Best of all, taking the ferry between Athens to Paros or Naxos offers breathtaking coastal views and a chance to appreciate the energy and vibrancy of both urban and rural Greece. So add a few days in these idyllic Islands on your next Greek adventure!
Day trips from Paros or Naxos
With some of the most stunning scenery in Greece, a day trip from Paros or Naxos is well worth it. Take in incredible views that you can only get from a small Greek island as you explore the cities and countryside. Visit ancient ruins in Parikia, where nearby Petrokampos also offers incredible beaches. Or take a ferry ride to Little Venice and then to the castle of Kastro on Naxos. Surrounded by blue waters and whitewashed walls, these spots offer an unforgettable view of the Aegean Sea. Finally, spend an afternoon wandering through picturesque villages such as Lagada and Pisso Livadi, with their traditional Cycladic architecture – and remember to grab some delicious local food! No matter your destination, a day trip will leave you with lasting memories of Greece's culture and natural beauty.
Overall, the choice between Naxos and Paros is ultimately up to you. Each island has its unique charm and ambiance that appeals to different travelers. Naxos wins in terms of affordability, accessibility, and stunning beaches. Meanwhile, Paros offers breathtaking views and quaint villages dotted among its rolling hills and unparalleled nightlife, suitable for young adults or couples looking to party. Access to either island is easy, with a vast network of ferries connecting both islands and the mainland Greek towns and cities. Whichever option you choose–exploring the depths of Naxos or the heights of Paros–you can bet on making memories that will last a lifetime!