If you're planning a trip to Spain, Granada should be on your list of places to visit. This beautiful city is home to the stunning Alhambra Palace and many other cultural and historical attractions. Whether you're interested in art, architecture, or simply soaking up the vibrant atmosphere of a bustling Spanish city, there's plenty to do and see in Granada.
One of the most famous attractions in Granada is the Alhambra Palace, which dates back to the 14th century and is a UNESCO World Heritage site. This stunning palace complex boasts beautiful gardens, intricate tilework, and breathtaking city views. It's a must-see for anyone visiting Granada, and we highly recommend booking your tickets in advance to avoid the crowds.
But there's more to Granada than just the Alhambra. The city is also home to several excellent museums, including the Museum of Fine Arts and the Archaeological Museum. And if you're interested in exploring the city's vibrant culture, check out the vibrant neighbourhoods of Albaicín and Sacromonte, where you'll find traditional flamenco performances, delicious food, and lively street markets.
Historic Sites
When visiting Granada, several historic sites are worth exploring. Here are some of the most notable ones:
Alhambra
The Alhambra is a palace and fortress complex located on a hilltop overlooking Granada. It was built in the 14th century by the Nasrid dynasty and is considered one of Spain's finest examples of Islamic architecture. The complex includes several palaces, gardens, courtyards, the Alcazaba fortress, and the Generalife summer palace. We recommend booking tickets in advance, as the Alhambra is a popular attraction and can get crowded.
Granada Cathedral
The Granada Cathedral, also known as the Cathedral of the Incarnation, is a Renaissance-style cathedral in the city center. It was built in the 16th century on the site of a former mosque and is considered one of the most important examples of Spanish Renaissance architecture. The cathedral features several chapels, a sacristy, and a museum. We recommend taking a guided tour to learn more about its history and architecture.
Royal Chapel
The Royal Chapel is a Gothic-style chapel located next to the Granada Cathedral. It was built in the 16th century as a burial place for the Catholic Monarchs Isabella I and Ferdinand II. The chapel features several tombs, including those of the Catholic Monarchs and their daughter, Joanna the Mad. We recommend visiting the chapel to see its impressive collection of art and artifacts.
Albaicin
The Albaicin is a historic neighbourhood located on a hill opposite the Alhambra. It was originally a Moorish settlement featuring narrow streets, whitewashed houses, and stunning views of Alhambra and the city. We recommend taking a walking tour to explore the neighbourhood's winding streets, hidden squares, and historic buildings and monuments.
Overall, Granada is a city rich in history and culture, and these historic sites are just a few of the many attractions that make it worth visiting.
Culinary Experiences
If you're a foodie, Granada is the perfect destination for you. You can indulge in some of the most delicious Spanish cuisine in the city. Here are some of our favourite culinary experiences in Granada: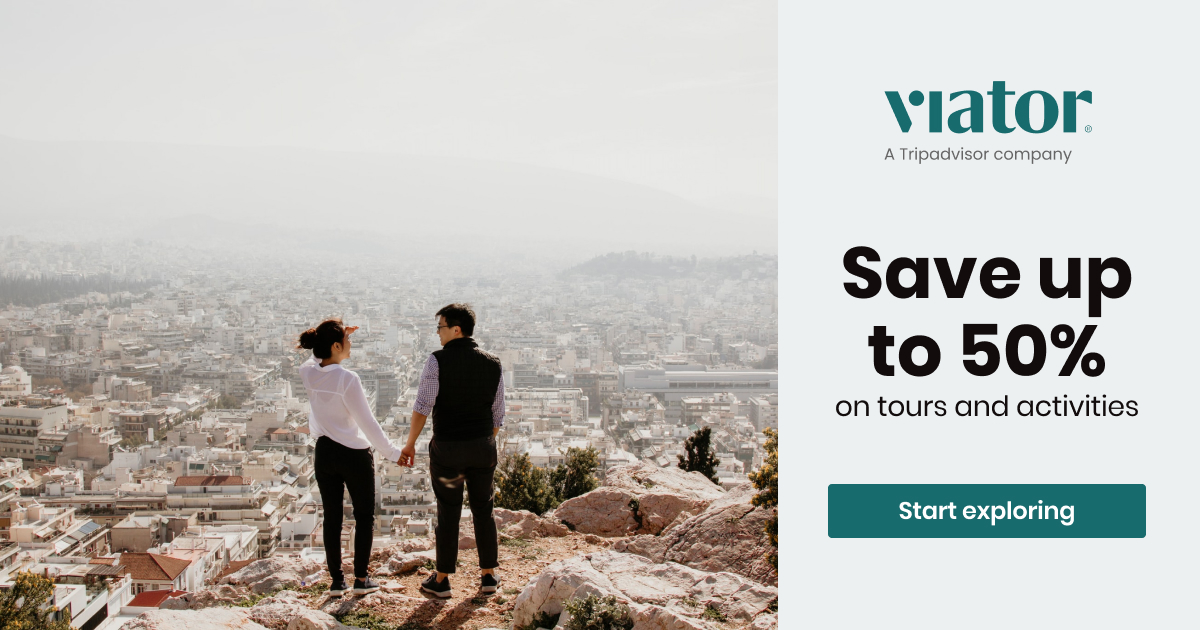 Tapas Tour
One of the best ways to experience the local cuisine is by taking a tapas tour. Granada is famous for its free tapas culture, where you get a small plate of food with every drink you order. You can explore the local bars and restaurants and try a variety of tapas, from traditional Spanish dishes to modern fusion cuisine. Some of the must-try tapas include tortilla de camarones, croquetas de jamón, and patatas bravas.
Cooking Classes
Taking a cooking class is an excellent option to learn how to cook Spanish cuisine. You can learn from professional chefs and get hands-on experience preparing traditional Spanish dishes. Some popular cooking classes include paella making, tapas cooking, and wine tasting. You can also visit the local markets and learn how to pick the best dish ingredients.
Whether you're a foodie or just looking for a unique cultural experience, Granada has plenty to offer in terms of culinary experiences. From tapas tours to cooking classes, you can explore the local cuisine and learn more about Spanish culture.
Outdoor Activities
Regarding outdoor activities in Granada, we are spoiled for choice. From hiking in the Sierra Nevada National Park to cycling tours around the city, there is something for everyone.
Sierra Nevada National Park
The Sierra Nevada National Park is a must-visit destination for those who love hiking and nature. Its breathtaking views and diverse flora and fauna make it a paradise for outdoor enthusiasts. There are numerous trails, ranging from easy walks to more challenging hikes. One of the most popular hikes is the Mulhacén, the highest peak in mainland Spain. It is a challenging hike, but the views from the top are worth it.
Cycling Tours
If you prefer something more leisurely, why not try a cycling tour around the city? Many companies offer guided tours, taking you through the historic streets of Granada and showing you all the hidden gems the city has to offer. You can choose from various routes, including a tour of the Albaicín, a UNESCO World Heritage Site, or the city's parks and gardens.
No matter your interests, there are plenty of outdoor activities in Granada. Whether you prefer hiking in the mountains or cycling through the city, we guarantee that you will have an unforgettable experience.
Cultural Events
If you're interested in experiencing the rich culture of Granada, there are plenty of events throughout the year that you won't want to miss. Here are some of our top picks:
Flamenco Shows
Flamenco is an integral part of Granada's culture, and there are many venues throughout the city where you can catch a performance. One of our favourites is the Casa del Arte Flamenco, which features shows every night at 9 pm. The venue is intimate, with seating for just 40 people, so you'll feel like you're part of the action.
Another great option is the Tablao Flamenco Albayzin, located in the historic Albayzin neighbourhood. The venue features nightly shows at 8 pm and 10 pm, and you can also enjoy a traditional Spanish dinner while you watch the performance.
Festivals
Granada has many festivals yearly, celebrating everything from music to food to religious holidays. One of the most famous is the Festival Internacional de Música y Danza de Granada, which takes place every June and features performances by world-renowned musicians and dancers.
Another must-see festival is the Feria de Abril, which celebrates Andalusian culture with flamenco dancing, horse shows, and traditional food and drink. The festival takes place in April and is one of the year's most significant events.
No matter what time of year you visit Granada, there's sure to be a cultural event that will pique your interest. Check the local calendar to see what's happening during your stay.
Shopping
When it comes to shopping in Granada, there are plenty of options. Whether you're looking for souvenirs, local crafts, or retail therapy, the city has something for everyone.
Alcaiceria Market
One of the most popular shopping destinations in Granada is the Alcaiceria Market. This bustling market is located in the heart of the city's historic center and is home to dozens of vendors selling everything from spices and teas to leather goods and ceramics.
As you explore the narrow alleyways of the market, you'll be surrounded by the sights and sounds of vendors hawking their wares. Be sure to take your time and browse through all the stalls, as plenty of hidden gems can be found.
Local Artisan Shops
If you're looking for something unique, we recommend checking out some of Granada's local artisan shops. These small, independent stores are scattered throughout the city and offer various handmade goods, from jewelry and clothing to pottery and furniture.
Some of our favourite artisan shops in Granada include:
La Casa de la Abuela: This charming shop specializes in traditional Andalusian crafts, including hand-painted ceramics and embroidered textiles.

La Calle de las Tiendas: Located in the Albaicin neighbourhood, this street is lined with small artisan shops selling everything from handmade leather shoes to intricate metalwork.

Artesania Medina: This shop is a great place to pick up unique souvenirs, including handcrafted lamps, mirrors, and other home decor items.
No matter where you shop in Granada, we're confident you'll find something to suit your taste and budget. So why not set aside some time to explore the city's many shopping districts and pick up a few treasures to take home with you?
No matter what your tastes and preferences, Granada has plenty to offer when it comes to nightlife. So why not grab a drink and see where the night takes you?