Are you looking for the perfect destination to stay in during your holiday in Mykonos? With its crystal blue waters, picturesque white-washed buildings, and iconic nightlife, Mykonos is an ideal place to explore. From boutique and luxury hotels to budget apartments and home rentals, a wide range of accommodation options on this beautiful Greek Island is considered one of Europe's best getaway spots whether you're seeking adventure, relaxation, or both! – read on for our top tips for where to stay in Mykonos.
The Best Areas to Stay in Mykonos
Mykonos is a beautiful island with numerous things to do and places to stay. If you're looking for the perfect way to spend time on the island, consider where you might like to visit. The Old Town area of Mykonos is enriched with culture, restaurants, and narrow cobblestone streets, making it a great adventure place. Orani Beach offers some of the island's most stunning views and plenty of waterfront activities. Platis Gialos is more lively and has some friendly hotels and upscale restaurants. Finally, Chora is close to many shopping districts with easy access to other beaches if you want to explore further. These perfect areas will give you a truly unique experience in Mykonos.
Best Places to Stay in Mykonos
Mykonos is a stunningly beautiful Greek island known for its majestic white houses, perfect azure Mediterranean Sea, and miles of gorgeous coastlines. And if you're looking to enjoy all that and more while staying in luxury, the best places to stay in Mykonos are undoubtedly The Belvedere Hotel and Antargo. They offer breathtaking views of the island with their world-class amenities and services. So whether you're looking for a premier five-star suite or a cozy romantic escape, these two hotels will provide accommodations beyond your expectations. Both come complete with private infinity pools overlooking the Aegean Sea and luxurious spas to relax and enjoy your stay in Mykonos at its best.
Staying in Mykonos Town
Staying in Mykonos Town is an unbeatable experience. From the narrow alleyways to the stunning views of the harbor, there's always something to see and do. The winding roads and cobblestone streets make for a great walk, while delicious restaurants offer plenty of local delicacies. Even at night, the town's lively bars keep all visitors entertained. There's beauty around every corner, whether old churches or windmills on the hillside. Whether you choose luxury or budget accommodation, Mykonos Town offers everything for a perfect holiday. It's no wonder that so many travellers come back year after year!
Staying at Megali Ammos Beach
Megali Ammos Beach in Greece is a beautiful getaway destination! Imagine feeling the warm Mediterranean sun on your skin while you walk along the shore of the crystal blue waters. It's perfect for relaxing and enjoying the gorgeous view of rolling hills and olive trees in the background. When staying at Megali Ammos, visitors can enjoy all kinds of activities; swimming, kayaking, or simply lounging around with a good book are just a few options. Accommodation ranges from hotels to luxury villas or small apartments surrounded by lush gardens. Nightlife is also nearby, so you can make your nights as lively as possible! So whether you're looking for outdoor adventure or want to relax close to nature and city life, Megali Ammos Beach has something for everyone.
Staying at Ornos Beach
Ornos Beach in Mykonos is an ideal destination for a relaxing seaside stay. With pristine white sand and crystal-clear, warm waters, the beach is perfect for swimming, sunbathing, and enjoying the ocean views. Stroll along the boardwalk for excellent restaurants or visit one of many nearby attractions; from ancient sites to modern nightlife venues, there's something for everyone to enjoy. When summer's over, Ornos Beach takes on a quieter atmosphere; book a stay during autumn or winter for peace and to experience the natural beauty from another perspective. No matter the season or time of day, Ornos Beach is guaranteed to make visitors feel genuinely chilled out and ready for an unforgettable vacation.
Staying at Platis Gialos Beach
Staying at Platis Gialos Beach is the perfect getaway. Boasting crystal clear waters, a luxurious atmosphere, and plenty of activities, it's a destination that can cater to every taste. Whether you want to lounge beneath the Greek sun and work on your tan, explore the local culture, or go scuba diving and swimming in the beautiful waters, there is something for everyone. The beach has sublime soft sand, while nearby bars and restaurants offer delicious regional cuisines you must sample during your stay. With an ever-changing selection of events, you'll always be energized when you visit Platis Gialos Beach!
Staying at Agios Ioannis Beach
Agios Ioannis Beach is a stunningly beautiful spot for vacationers seeking a tropical getaway. It is located in Corfu, Greece, and offers powdery white sand and crystal-clear blue waters, perfect for swimming, lounging, and exploring. One can easily find a spot to sit back and relax while gazing out across the magnificent Mediterranean Sea or partake in various recreational activities such as water skiing, jet skiing, and snorkelling. The beach also boasts excellent restaurants serving delicious traditional dishes, making it an ideal destination to savour local fare while appreciating its vibrant culture. From luxurious resorts to cozy family-run inns nearby, there is something to suit every budget so you can properly enjoy your stay at Agios Ioannis Beach.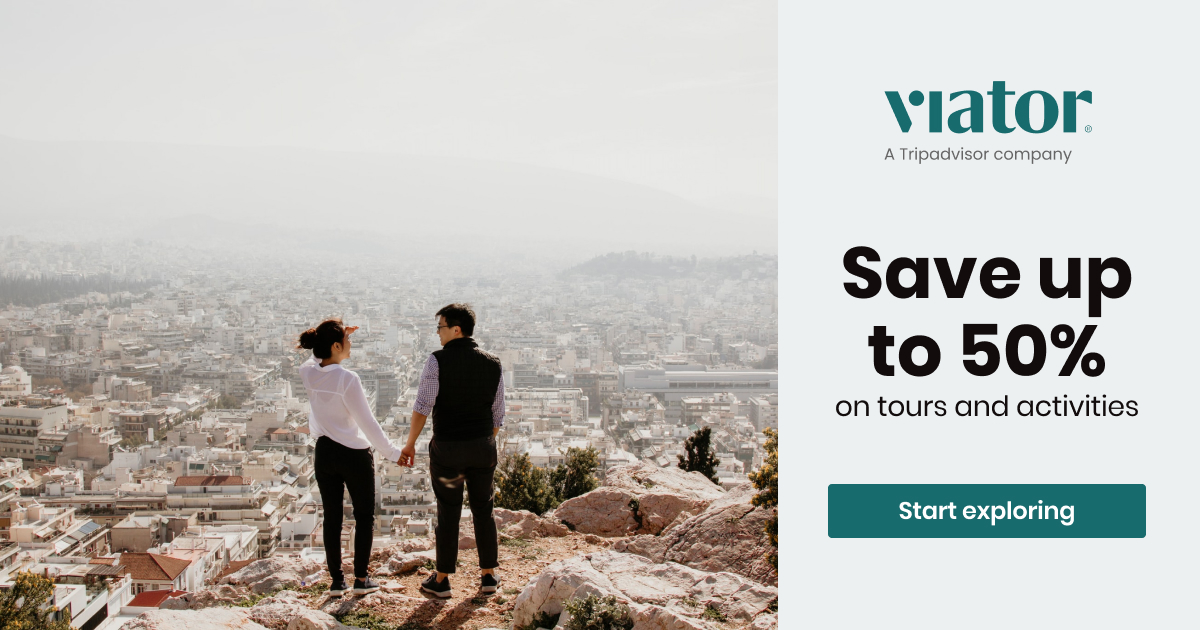 Staying at Agios Stefanos Beach
Staying at Agios Stefanos Beach is an incredible experience you won't miss. From the crystal-clear waters of the Mediterranean lapping at its golden sands to its traditional fishing village with chic boutiques and art galleries, it is the perfect destination for a luxury getaway or a romantic escape. With its lively tavernas serving delicious Greek cuisine and its lush olive groves on the hillsides, it's no wonder Agios Stefanos has seen such an increase in visitors over the last few years. Whether you're looking for a chilled-out holiday or some adventure spots nearby, there is something for everyone to enjoy here – you can even take a day trip to nearby Mykonos or visit some of Greece's stunning islands. The best part about staying at Agios Stefanos Beach? You get to experience all of these fantastic attractions in one breathtaking place.
Staying at Psarou Beach
Psarou Beach is an idyllic getaway for visitors looking for a tranquil spot to relax and rejuvenate. Surrounded by crystal-clear waters and rolling hills, travellers can spend their days swimming in the ocean or lounging under a shady palm tree. From watersports like scuba diving and sailing to beachside cafes and chic boutiques, there's something for everyone at Psarou Beach. As if more is needed, some of Mykonos' famous clubs are also nearby, allowing guests to experience both sides of this dynamic destination. So whether you are looking for restful relaxation or an unforgettable nightlife experience, you won't be disappointed with a stay at Psarou Beach!
Staying in Paradise Beach
The city of Paradise Beach has it all. No outdoor activities are off-limits, from spectacular beaches to quiet, serene hikes through the surrounding forests. Every evening welcomes an array of dinner and entertainment options to stay energized in this paradise. Paradise Beach is perfect for a few days or weeks' staycations with its picturesque sunsets and vibrant nightlife. Visitors of all ages will surely enjoy every aspect of this beautiful vacation destination!
Staying at Super Paradise Beach
Staying at Super Paradise Beach is an absolute dream come true! The crystal clear ocean is inviting, and the perfect temperatures all year round make it the ideal holiday destination. Take a stroll down the sandy beach and take in the breathtaking views or take advantage of the many exciting activities like snorkelling, surfing, or boat rides available to make your stay even more memorable. Super Paradise Beach has something for everyone, whether looking for family-friendly fun or romance with someone special. With its vibrant nightlife, luxurious restaurants, and plenty of shopping opportunities, Super Paradise Beach truly has everything and promises an unforgettable stay.
Staying at Paraga Beach
Staying at Paraga Beach is a great way to experience the beauty of Mykonos, Greece. The beach is widely considered one of the island's most popular spots, and it's easy to see why. Enveloped with blooming pine trees, visitors have plenty of opportunities to take in the sunshine and surrounding views. In addition, visitors can enjoy excellent watersports activities like scuba diving, fishing, kayaking, and windsurfing. Afterward, they can retreat to nearby establishments offering traditional Greek fare or join the vibrant nightlife of nearby bars and clubs. Regardless of what travellers are looking for during their trip, staying at Paraga Beach will provide an unforgettable experience that encapsulates what Mykonos has to offer.
Staying in Kalo Livadi Beach
Kalo Livadi Beach is a prime destination for anyone looking to relax and unwind. Nestled away on the Greek island of Mykonos, this stunning and secluded beach offers visitors crystal clear waters, soft white sand, and breathtaking panoramic views of the Cyclades islands. Whether planning a quick getaway or extended vacation, staying at Kalo Livadi Beach will provide memories that will last a lifetime with its unique family-friendly dining options and endless activities perfect for all ages. In addition, with some of the best wildlife-watching spots in the Aegean Sea, days spent strolling along the shore and swimming in the turquoise waters are guaranteed to be rewarding and enjoyable.
Staying at Elia Beach
Elia Beach is a stunning destination, perfect for anyone looking to escape from the everyday. Imagine mornings spent soaking in the sun on pristine white sands or afternoons lounging under rustling palm trees listening to waves crashing onto shore – it's a truly magical experience! Not to mention all the activities available, like windsurfing and jet-skiing, you will never be bored here. Plus, when you get hungry, there are plenty of restaurants to choose from with mouthwatering dishes made by seasoned local chefs. Staying at Elia Beach is an opportunity you won't want to miss!
Staying in Ano Mera
Ano Mera is an excellent destination for a retreat from everyday life. Here visitors can relax and feel the local culture without feeling overwhelmed. Visitors can explore the stone-built paths of the old village, take stunning photos of its breathtaking landscapes, or spend a day on one of its many sandy beaches. The restaurants serve unique dishes featuring traditional recipes and the freshest ingredients, which make every meal an unforgettable experience. In addition, staying in this location offers countless opportunities to unwind and enjoy quality time with family and friends.
Staying at Panormos Beach
Staying at Panormos Beach is a great way to escape it all and enjoy the stunning natural beauty of the Greek Isles. With its azure waters, golden sand, and surrounding rugged cliffs, Panormos Beach feels like a different world. While staying here, you can get some quiet time in a picturesque spot or enjoy one of the many beach bars playing chilled-out music until late. You can also rent boats or kayaks to explore the coastline, spot dolphins on the horizon, or take a day trip to nearby islands. For an unforgettable experience that combines adventure and relaxation, there is no better place than Panormos Beach!
Staying at Agios Sostis Beach
Agios Sostis Beach is a fantastic place for a peaceful and serene tropical getaway. Situated on the captivating Greek island of Lefkada, this stunning beach is tranquil and unspoiled. As you lay on the white sand and look over the horizon, you'll be dazzled by the crystal blue waters stretching forever. Whether swimming in the sea or soaking up some rays, there's plenty to enjoy here. Plus, located nearby are quaint shops and picturesque cafes, perfect for those wanting to explore further afield after their day basking in the warm Mediterranean sunshine. Agios Sostis Beach is an ideal destination for anyone seeking much-needed relaxation – it truly has it all!
Staying in Aleomandra
Aleomandra may be a small paradise off the coast of Greece, but it offers vacationers more than enough opportunities to make their dream getaway a reality. From upscale restaurants and hip cafes to secluded beaches and majestic historical sites, Staying in Aleomandra truly is an unforgettable experience. There, guests can explore the cobblestone streets of traditional Greek villages, go on boat tours in search of pristine lagoons, and see architectural wonders that date centuries back. Whether looking for adventure, relaxation, or everything in between, Staying in Aleomandra has something special for everyone to enjoy.
Staying in Kalafatis
Kalafatis is a picturesque traditional Greek fishing village on Mykonos Island's beautiful southeastern coast. With its secluded coves, stunning sandy beaches, and clear blue waters, it's no surprise that the town is becoming increasingly popular with tourists. Staying in Kalafatis gives you the perfect opportunity to experience its unspoiled beauty, charming atmosphere, and excellent local hospitality. You can choose from various accommodations, from traditional villas and quaint guesthouses to luxurious resort hotels. Here, you can enjoy relaxing days spent lounging on the beach or exploring the nearby ancient sites, beautiful hikes around the nearby hillsides, or exhilarating water sports in the sea. Whether staying for a few days or spending an entire holiday in Kalafatis, you will surely come away with memories that will last a lifetime.
Best Areas in Mykonos
Mykonos is one of Greece's most sought-after vacation destinations due to its beaches, nightlife, and shopping opportunities. The best areas to visit in Mykonos include Chora, Psarou, Ornos, Paradise Beach, and Paraga Beach. Chora is the capital of Mykonos, known for its cobblestone streets, classic island homes, and renowned bars and clubs. Psarou perfectly balances beaches with a luxury atmosphere and fine dining opportunities. Ornos Village is ideal for beachgoers looking for a quiet location close to shops. Then there are two famous beaches, Paradise and Paraga, which offer crystal clear waters and golden sand. These are all must-visit locations when travelling to Mykonos, each offering a unique experience that should be noticed!
The Best Hotels in Mykonos Town
Mykonos Town is well known for its great range of luxury hotels and resorts. Whether you're looking for an intimate boutique hotel or a larger luxury resort, there's something to fit every budget and style. A stay in the town offers passengers stunning sea views, private pool villas, easy access to some of the best beaches on the island, and great amenities such as quality spa treatments, personal butler services, fine dining experiences, and much more. The accommodation in Mykonos Town is exhaustive, but some of the most popular choices include Cavo Tagoo Hotel, Myconian Imperial Resort Collection, and Boheme Mykonos–they offer truly luxurious experiences that will have guests wanting to come back year after year!
The Best Hotels in Megali Ammos
Megali Ammos is renowned for its world-class accommodations. Whether looking for a romantic getaway or a family vacation, Megali Ammos offers some of the finest hotels in the region. From the five-star luxury suites at Eden Hotels to the rustic charm of Morning View Farms, visitors are never short of excellent choices when finding a unique place to stay. Boasting amenities such as infinity pools, private beaches and spas, luxurious rooms, and alluring views, each hotel offers something special that makes it stand out. With plenty of options available and something to suit every taste and budget, Megali Ammos is the destination for those who demand nothing but the best.
The Best Hotels at Ornos Beach
Perched on the sand of beautiful Ornos Beach, some of the best hotels in Mykonos can be found. Offering stunning views of the Aegean Sea and luxury amenities, you'll feel right at home no matter how far away you've come. Whether your taste is for a classic hotel with five-star services or an upscale boutique venue near the beach, Ornos Beach has it all! Within easy access to nightlife and bustling shops, staying near Ornos allows visitors to get the whole Mykonos experience with ultimate comfort and style.
The Best Hotels at Platis Gialos Beach
Platis Gialos Beach in Greece is an oasis of extraordinary beauty. If you're looking for a place to relax and soak up the sun, this beach should be at the top of your list! The best hotels in the area offer various amenities ranging from private pools to beachside bars. No matter what type of accommodation suits you, there is something for everyone at Platis Gialos Beach. Spend your days lounging poolside, or take advantage of the romantic walkways and breathtaking views along the coastline. Either way, Platis Gialos Beach promises an exceptional holiday getaway!
The Best Hotels at Agios Ioannis Beach
Agios Ioannis Beach is a paradise on the Greek island of Mykonos, featuring beautiful blue waters and white-sand beaches. So it's no wonder many travellers flock here for relaxation! For those looking for the best place to stay in this magnificent setting, look no further than the beachfront hotels at Agios Ioannis. These hotels offer spectacular rooms with luxurious amenities and breathtaking views of the Aegean Sea. As with any hotel experience, customer service is paramount; fortunately, the staff at these beautiful venues are always friendly and helpful. So whether you're coming to get away from it all or want to take in some unforgettable sights, make sure your vacation includes one of these fantastic hotels!
The Best Hotels at Agios Stefanos Beach
Agios Stefanos Beach is the perfect spot for anyone looking for a relaxing getaway, and there are plenty of fantastic hotels. From luxurious five-star resorts to more affordable options with all the amenities, everyone can find something that fits their needs and budget. Guests can take in breathtaking views of the Mediterranean Sea from select rooms at most hotels and enjoy on-site dining and excellent customer service. Visiting Agios Stefanos Beach during the warmer months guarantees you'll make unforgettable memories with friends or family that will last for years.
The Best Hotels at Psarou Beach
Psarou Beach is one of Mykonos Island's most beautiful and famous beaches. The environment is stunning, and the atmosphere is upbeat and relaxed. Many excellent hotels offer exquisite views, comfortable amenities, and excellent service in Psarou Beach. Some of the best hotels at Psarou Beach include Parea Luxury, Scorpios Mykonos, Myconian Villa Collection, Belvedere Hotel, Renaissance Resort & Villas Mykonos, and Bungalow Boutique Hotel. Each hotel offers something different but provides a luxurious experience for its guests. So whether you are looking for a family-friendly stay or intimate couples retreat, you will find the perfect accommodation at Psarou Beach.
The Best Hotel at Paradise Beach
Paradise Beach is a fantastic destination, perfect for anyone looking to relax and escape the everyday hustle and bustle. The Luxurious Palms Hotel is the best in this beautiful paradise. This beachfront hotel offers fantastic amenities, from a world-class spa to several delicious restaurants. The staff is incredibly helpful and friendly, always busy to attend to your every need. Of course, there are plenty of activities for visitors of all ages, including swimming, kayaking, surfing, and other water sports. A day at the Luxurious Palms Hotel will leave you refreshed and rejuvenated like never before!
The Best Hotel at Super Paradise Beach
Super Paradise Beach is a stunning destination for those seeking a peaceful getaway and sunshine. However, for those looking for accommodation, the best hotel on the beach is undoubtedly Super Paradise Resort. Boasting chic, contemporary decor, and all the modern amenities you could dream of, this hotel sets itself apart by providing world-class service to every guest. All rooms have an en-suite bathroom, high-speed internet access, complimentary toiletries, and daily housekeeping. In addition, the hotel offers a wide range of activities and attractions ideal for families or couples looking to explore their stunning surroundings. With its luxurious setting and friendly team, it's easy to see why Super Paradise Resort is considered the best hotel at Super Paradise Beach.
The Best Hotel at Paraga Beach
Paraga Beach is a stunningly beautiful getaway, widely considered one of the best beaches in the world. Visitors here can experience the stunning vistas and crystal clear waters in the true luxury of The Best Hotel at Paraga Beach. This gorgeous 4-star seafront resort offers exclusive amenities such as a pool, gym, and spa for guests to enjoy during their stay. All rooms have a balcony that overlooks picturesque views of the area, making it an ideal spot for couples or families who want to get away from it all. Enjoy fine dining at two popular restaurants serving only the freshest ingredients. From access to great nightlife activities offered on-site to beautiful coastline adventures off-site, The Best Hotel at Paraga Beach is undeniably one of the best places to stay during your next visit!
The Best Hotels at Kalo Livadi Beach
Kalo Livadi Beach is a tranquil paradise on the southeastern coast of Mykonos, offering majestic ocean views and an atmosphere perfect for relaxation. When finding a place to stay, travellers can choose from various quality options, from luxury resorts like Boheme Villa to more affordable guesthouses like Anna's Rooms. Boheme Villa features lovely one-bedroom villas equipped with state-of-the-art amenities and all the necessary comforts, while Anna's Rooms offer cozy accommodation at very competitive rates. Regardless of budget, visitors to Kalo Livadi Beach are sure to find suitable lodging that complements the magical beauty of this heavenly place.
The Best Hotels at Elia Beach
Elia Beach is renowned for its white sand, turquoise waters, and luxurious accommodations. Here the best hotels combine premier amenities with a relaxed Greek island ambiance. From chic city hotel-style lobbies to lushly appointed poolside lounges and beachfront cabanas, holidaymakers can select the perfect accommodation that suits their needs. Rooms offer modern conveniences and furnishings, plus access to pools and executive clubs, ensuring a pleasant stay every time. With breathtaking views of the Aegean Sea, Elia Beach's top hotels have something for everyone looking for an unforgettable island experience.
The Best Hotel in Ano Mera
The Best hotel in Ano Mera is undoubtedly the Grand Olympus Hotel. The experience offered here is second to none, with stunning views of the Mediterranean Sea from luxurious rooms and terraces. Visitors can use many amenities, including two outdoor swimming pools, a fully-equipped fitness center, and a spa area offering massages and treatments for complete relaxation. Dining options are plentiful and feature local Mediterranean delicacies and international cuisines. Guests looking for something extra special can rent out one of the hotel's exclusive private villas for an unforgettable stay. With its wealth of facilities and breathtaking scenery, there can be no doubt that Grand Olympus Hotel is the best hotel in Ano Mera.
The Best Hotel at Panormos Beach
Panormos Beach offers many breathtakingly beautiful lodging options, but of all the hotels in the region, one stands out for its sheer luxury and hospitality: The Best Hotel. Uniquely designed rooms, some directly overlooking the beachfront, make this a premier location for relaxation and comfort. Guests can delight in traditional Greek cuisine prepared to perfection at the restaurant on-site or unwind with a swim in either of the two heated outdoor pools. During their stay here, visitors will find plenty of activities to enjoy, with excursions like sailing trips around Mykonos and romantic evening cruises along the sparkling waters. 
The Best Hotel at Agios Sostis Beach
For visitors searching for the perfect seaside getaway, whether relaxing and soaking in some sun or experiencing a breathtaking sunset up close, Agios Sostis Beach is the ideal destination. Every beachgoer needs to find the perfect resting spot for a day out by the shore, and that's where The Best Hotel lives up to its name. Not only does it have all the latest amenities for making your stay comfortable and convenient, but it also has fantastic views of the gorgeous waters. Plus, you won't have to worry about noise or traffic not ruining your beach serenity as everything is situated away from residential areas. Moreover, with its friendly staff available round-the-clock and its luxurious rooms, The Best Hotel trumps any other hotel near Agios Sostis Beach, making it an ideal choice for your next holiday.
The Best Hotels in Aleomandra
Aleomandra is an incredible seaside town renowned for its beautiful beaches and stunning sunsets. For those hoping to experience this gorgeous destination, finding the perfect hotel can make or break a vacation. Luckily, Aleomandra has a wide selection of luxury accommodations, each featuring its special touches. From romantic cottages steps away from secluded shores to grand resorts with excellent top-notch facilities, travellers will find something extraordinary here. The best hotels in Aleomandra offer exceptional services, desirable locations, and plenty of activities; they will surely make your time spent in this idyllic destination nothing short of perfect.
The Best Hotels in Kalafatis
Kalafatis is a beautiful beach town with some of the most breathtaking views in Greece. So it's no wonder it also has some of the best hotels. Staying at a hotel in Kalafatis ensures guests a fantastic experience with excellent amenities, restaurants, and activities. Guests can enjoy some of the finest hospitality as several hotels provide luxurious rooms and unique experiences and activities for their visitors. For those looking for a first-class vacation, there's nothing better than spending time at one of the cozy and comfortable establishments along Kalafatis' coastline. So remember to include this magical destination on your list when considering the best places to stay in Greece!
Ultimately, no matter where you stay in Mykonos, you will be enchanted by its vibrant colours and stunning coastlines. From the bustling nightlife of Chora to the remote beaches of Agios Sostis, there is something for everyone on this beautiful Greek island. Whether you are looking for superb restaurants, lively nightclubs, or serene hideaways, Mykonos can provide it all! So don't waste any more time and book your ticket soon – have a unique experience you won't forget anytime soon! Be sure to take plenty of pictures while exploring what the island offers so you can keep the memories alive forever.