Porto is one of Portugal's most captivating cities, filled with incredible history and culture. Whether exploring cobbled lanes full of life or admiring grandiose architecture that lines the banks of the Douro River, you'll be glad to spend time in charming Porto. For visitors looking for a place to stay while there, we've compiled this list of some great neighborhoods so you can enjoy the best experiences Porto offers. Find out why each area should be on your list when planning your trip!
I. Introduction
An introduction is the gateway to any piece of writing. It's where the reader gets a sneak peek into what the rest of the article may entail. Moreover, it's a chance to make a solid first impression and hook the audience. Whether you're writing a research paper, a blog post, or an email, the introduction should always leave the reader wanting more. One way to achieve this is by posing a question or making a bold statement to pique the reader's curiosity. Alternatively, you could use an anecdote or a quote that ties into the main topic to add a personal touch. So, don't underestimate the power of the introduction – it can set the tone for the entire article and keep the reader engaged from start to finish.
A. Porto – A Brief Overview
Porto, also known as Oporto, is a lively and picturesque city on Portugal's northwestern coast. The city is renowned for its scenic location along the Douro River, the production of its famous port wine, and its rich history and culture. Wander through the charming old town and admire the colorful buildings, narrow cobblestone streets, and traditional tiled facades. Stroll across the iconic Dom Luis I Bridge and enjoy breathtaking views of the city's skyline, including the stunning Torre dos Clérigos. Discover the city's fascinating history and culture by visiting the countless museums and historic landmarks, such as the 12th-century Porto Cathedral and the São Bento Railway Station, decorated with beautiful azulejo tile panels depicting scenes from Portugal's history. A visit to Porto promises a unique and unforgettable experience for any traveler exploring Portugal's vibrant culture and stunning landscapes.
II. Ribeira
Ribeira is a stunning Porto, Portugal neighborhood with a rich history and charming atmosphere. With its narrow streets and colorful buildings, it's a perfect place to explore on foot and take in the sights and sounds of this lively area. The Ribeira Square is a must-visit destination, where you can find various restaurants, cafés, street performers, and musicians. This area is also known for its unique architecture and beautiful views of the Douro River. Whether looking for a delicious meal, a scenic stroll, or an immersive cultural experience, Ribeira is an excellent choice for anyone exploring Porto.
A. Location
Location can make all the difference in how we experience the world. Whether a bustling city center or a remote beach town, our surroundings can shape our daily lives in more ways than we may realize. In a busy metropolis, we can find endless opportunities for adventure, exploration, and connection with others, while a secluded rural area may offer peace, solitude, and reflection. No matter where we find ourselves, our location can significantly impact our mood, behavior, and overall well-being. So the next time you find yourself in a new place, take a moment to observe and appreciate the unique qualities that make it special. You never know what kind of impact it might have on your life.
B. Highlights
There's nothing like experiencing the adrenaline rush when watching your favorite sport and the players on the field or court give it their all. One of the best parts of following any sport is witnessing the highlights. Whether it's a game-winning buzzer-beater, a record-breaking achievement, or a jaw-dropping display of athleticism, highlights capture the best moments in sports. They allow us to relive the excitement and intensity of the game, and they help us appreciate the players' talent, skill, and dedication. With the rise of social media platforms, it's easier than ever to find and share these moments with other fans worldwide. So, sit back, grab some popcorn, and enjoy the highlights – they're sure to bring a smile and a sense of awe to your heart.
C. Attractions
Are you looking for something fun and exciting to do? Look no further than the many attractions available in your area. From towering roller coasters to interactive museums, there is something for everyone. Take a stroll through a zoo or aquarium, where you can get up close and personal with exotic animals from around the globe. Feeling adventurous? Try ziplining or bungee jumping for an adrenaline rush you will never forget. Whether you're a thrill-seeker or a history buff, plenty of attractions are waiting for you to explore. So what are you waiting for? Get out there and start enjoying all that your city has to offer!
D. Recommended for
We've got you covered if you're looking for a great new show to watch. Our top recommendation for your viewing pleasure is "The Queen's Gambit." This captivating drama follows Beth Harmon, a young orphan who discovers a chess talent and sets her sights on becoming a world champion. With stunning cinematography, incredible performances, and an intriguing storyline, "The Queen's Gambit" has quickly become a favorite among viewers and critics. Don't miss out on this must-watch series!
III. Cedofeita
Cedofeita is a neighborhood in Porto, Portugal, that truly captures the essence of the city's charms. As one of Porto's oldest and most cosmopolitan areas, it's a vibrant hub of activity with a lively personality and unique culture. The neighborhood boasts an eclectic mix of individuals from all walks of life, fitting perfectly into the relaxed, modern vibe of the buzzing streets. From trendy cafes and colorful street murals to quaint shops and enticing restaurants, Cedofeita has something for everyone to enjoy. Its charm lies in its unapologetic authenticity, with a diverse blend of old-meets-new and urban-meets-cosmopolitan making this neighborhood truly unforgettable.
A. Location
Location is key when it comes to finding the perfect destination for your next adventure. Whether you're looking for a relaxing beach getaway or an action-packed mountain retreat, the right location can make all the difference. From the bustling streets of New York City to the tranquil shores of Hawaii, there's no shortage of amazing destinations. So, before you start planning your next trip, take some time to consider what type of location will best suit your travel style and preferences. With countless options to explore, the world is truly your oyster.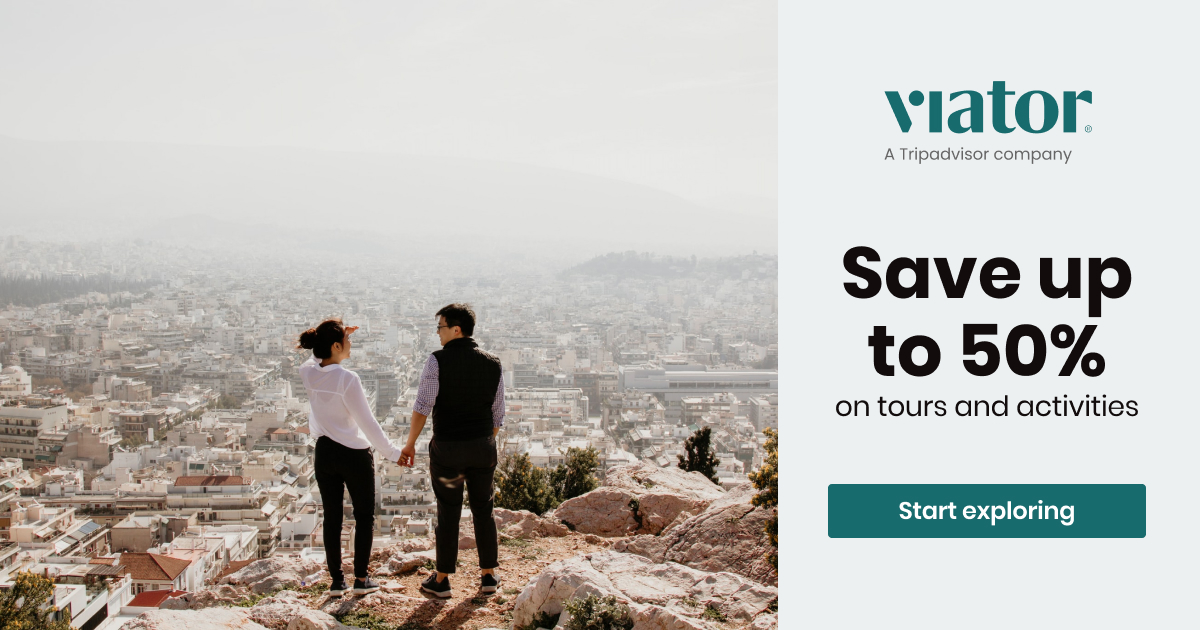 B. Highlights
From bold and bright to subtle and sophisticated, highlights are a timeless hair trend that never seems out of style. Adding dimension and depth to your locks, highlights can transform your look and take your style to the next level. Highlights can suit any hair type, skin tone, and personal style, whether you opt for sun-kissed blondes, rich caramels, or vibrant reds. So if you're looking for an extra oomph to your tresses, why not consider adding some highlights to your next hairstyle?
C. Attractions
Regarding attractions, there's no shortage of options to choose from. Whether you're a thrill-seeker looking for a roller coaster or a history buff interested in museums, there's something for everyone. One of the biggest draws of attractions is the opportunity they provide to escape from everyday life. You can be transported to a different world for a few hours and experience new things. And with technology constantly advancing, attractions are becoming more immersive and interactive. From virtual reality experiences to interactive exhibits, visitors can now fully immerse themselves in the attractions they visit. So whether you're looking for a thrilling adventure or a chance to learn something new, there's an attraction out there waiting for you.
D. Recommended for
If you're looking for recommendations on what to watch, read, or listen to, you've come to the right place! We've got you covered with many options perfect for any mood or interest. Whether you're in the mood for a suspenseful thriller, a heartwarming romance, or a thought-provoking documentary, we have suggestions to keep you engaged. So please sit back, relax, and let us help you find your next favorite book, movie, or podcast.
IV. Foz do Douro
Nestled at the mouth of the Douro River, the lively and colorful neighborhood of Foz do Douro beckons visitors to explore its charming beaches, bustling streets, and exquisite dining options. The area's natural beauty is immediately apparent, with crystal-clear waters lapping at pristine beaches and a lush green park bordering the town. The neighborhood boasts a vibrant mix of locals and tourists, creating a lively atmosphere that's impossible to resist. Whether you're interested in dining on fresh seafood, strolling down bustling streets, or simply lounging on the beach with a good book, Foz do Douro has something for everyone. It's a must-visit destination for travelers seeking a unique and unforgettable experience.
A. Location
Location is a crucial factor in determining the success of any endeavor. Whether it's a retail business or a real estate investment, the right location can make all the difference. Imagine setting up a coffee shop in a quiet, residential neighborhood with no foot traffic. It's unlikely to attract many customers unless it's a famous brand. On the other hand, opening a coffee shop in a busy commercial complex or tourist spot can be a game-changer. Similarly, choosing the right location for a home can greatly impact one's quality of life. Proximity to work, schools, parks, and entertainment options can make life enjoyable and stress-free. In short, location is not just an address; it's a decision that can have long-lasting consequences.
B. Highlights
Have you ever experienced those moments of pure joy when something just clicks, when something catches your attention, and you realize that you're witnessing a highlight-worthy moment? Whether it's a spectacular game-winning goal, an emotional performance on stage, or a moment of pure beauty found in nature, highlights capture our attention and remind us why we love to watch, participate and appreciate the world around us. So take a moment to think about the highlights in your life, those moments that make you feel alive and grateful to be here. Because at the end of the day, it's these highlights that make life truly worth living.
C. Attractions
There are few better ways to experience a new place than through its attractions. Whether you're a thrill seeker or a history buff, there's always something to discover. From iconic landmarks like the Eiffel Tower and the Statue of Liberty to lesser-known gems like Thailand's Grand Palace or India's Amber Fort, attractions offer a glimpse into a destination's culture and character. The best part? Even if you're not an avid traveler, attractions are often accessible and affordable, making them a great way to add excitement to your next weekend's getaway or staycation. So why not explore the unique wonders of the world and see what all the fuss is about? The adventure awaits!
D. Recommended for
Regarding recommendations, there's always an element of trust involved. That's why we take our recommendations seriously, especially regarding matters. When we say, something is "recommended," we're not just giving you a suggestion. We're sharing our expert opinion with you based on our experience and research. So when you see that a product, service, or experience is "recommended for," you can be confident that it's worth checking out. We don't take those recommendations lightly; we know you don't either. That's why we strive to provide you with the best advice and guidance possible, so you can make informed decisions that will benefit you.
V. Miragaia
Miragaia is a name that may not be familiar to many people, but it deserves recognition. This remarkable individual was a Portuguese historian and archaeologist who dedicated his life to studying and preserving Portugal's history and cultural heritage. Miragaia's work encompassed everything from the prehistoric era to the modern age, and he made numerous groundbreaking discoveries and contributions to archaeology. His research has helped shed light on Portugal's rich and complex history, and his legacy serves as a testament to the enduring value of cultural preservation and scholarship. Despite the passing of time, V. Miragaia's work continues to be an inspiration to historians, archaeologists, and cultural enthusiasts alike and reminds us all of the importance of understanding and preserving our shared human heritage.
A. Location
Location is everything when it comes to setting the scene for an adventure. Whether it's the bustling streets of a city or the serene solitude of a mountain range, the right location can transport you to a different world entirely. It can enhance the emotions evoked, tension, and stakes involved. Imagine reading a suspenseful book set in a dull suburb versus a book set in a haunted castle – which would be more gripping? The location sets the tone and lays the foundation for what's to come. From the rolling hills of Tuscany to the vibrant energy of Tokyo, every location has its own unique flavor that can add depth and authenticity to a story. So, whether you're writing a novel or planning your next adventure, remember: location matters.
B. Highlights
When it comes to the world of art, highlights can make all the difference. These bright spots of illumination can draw the eye and give a sense of depth and texture to a piece. Whether it's the glimmer of sunlight on a field of flowers or the twinkle in a character's eye, highlights can create a truly captivating effect. Artists across all mediums use highlights to enhance their work, from painters using lighter brushstrokes to graphic designers using pops of color in their designs. So next time you're admiring a work of art, take note of the highlights and appreciate the impact they can have.
C. Attractions
Are you searching for a fun-filled adventure? Look no further than the endless attractions waiting for you to explore. From theme parks to historical landmarks, there's something for everyone to enjoy. Take a thrilling ride on a rollercoaster, visit a museum to learn about your favorite subject, or experience the natural beauty of a national park. The possibilities are endless. Don't miss out on the opportunity to create long-lasting memories at these amazing attractions. Start planning your next exciting day trip or vacation today.
D. Recommended for
Regarding products or services you're considering, it's always helpful to have recommendations from others who have already tried them out. That's why we're excited to share our list of products that we highly recommend – or in other words, those that are D. Recommended for you. Our team has hand-selected and tested these items, ensuring that they meet our high standards for quality and performance. Whether you're looking for a new gadget to simplify your life or a beauty product to up your self-care game, our D. Recommended list covers you. Trust us; these are the items you won't want to miss.
VI. Baixa
The Vi Baixa district in Lisbon, Portugal, is a must-visit destination for travelers seeking to taste Portuguese culture. With its charming narrow streets, colorful buildings, and vibrant atmosphere, Vi Baixa is where locals and tourists gather to socialize, shop, and savor delicious Portuguese cuisine. The district boasts numerous historic landmarks, including Rossio Square, the Santa Justa elevator, and the Arco da Rua Augusta. For those interested in shopping, Vi Baixa is home to some of the oldest shops in the city, including A Vida Portuguesa, which sells traditional Portuguese goods. Overall, Vi Baixa offers visitors an immersive experience of the heart of Lisbon's culture and history.
A. Location
Location is one of the most important aspects to consider when finding a place to live, work, or play. The right location can make all the difference in convenience, quality of life, and access to resources. Whether you're looking for a bustling city center with plenty of amenities, a quiet suburban neighborhood with great schools, or a rural retreat with stunning natural beauty, choosing a location that aligns with your lifestyle and goals is crucial. With so many options available, it can be overwhelming to narrow down your choices. However, by taking the time to consider your priorities and doing your research carefully, you can find the perfect location to suit your needs.
B. Highlights
When we think of highlights, we often think of the bright spots in our hair or the best clips from a sports game. But highlights can also take on a more personal meaning, like the moments that stand out in our lives. These can be happy times, such as a graduation or wedding day, or the challenges we faced and overcame. No matter their form, highlights remind us of our journey and the character we developed. So take a moment to reflect on your own highlights and cherish the memories they bring.
C. Attractions
Are you looking for the best attractions to visit during your vacation? Look no further! There are countless must-see attractions all around the world. Whether traveling solo or with your family, there's something for everyone. From natural wonders like the Grand Canyon or Niagara Falls to man-made marvels like the Eiffel Tower or the Sydney Opera House, there's an attraction that will leave you awe-struck and inspired. Take a walk on the wild side, visit a theme park or zoo, or indulge in cultural experiences by visiting museums or historical sites. Whatever your interests, there's an attraction waiting for you to explore!
D. Recommended for
When finding recommendations for anything, it can sometimes be overwhelming to sift through the many options available. However, when it comes to being recommended for something, it usually means that you've done an outstanding job in that area. Being recommended for a particular skill, job, or activity indicates that you have excelled and should be recognized for your efforts. Recommendations can come from friends, colleagues, or even strangers, and they can make all the difference in propelling you forward in your endeavors. So, whether you're recommended for your exceptional work ethic, stellar performance, or impressive abilities, wear that recommendation as a badge of honor and keep striving for excellence in all you do.
VII. Conclusion
In conclusion, the topic has numerous implications and complexities that require careful consideration. Through our discussion, we have explored the intricate relationship between various factors and their impact on the subject matter. As we conclude, it is critical that we recognize the importance of continued analysis, evaluation, and collaboration to gain further insight and understanding. Only through these efforts can we hope to make progress and effect meaningful change. As we move forward, let us remain steadfast in our commitment to seeking solutions, implementing effective strategies, and working towards a better future for all.
A. Recap of the Best Areas to Stay in Porto
Porto is a city that has something for everyone, whether you prefer the hustle and bustle of city life or the tranquil beauty of nature. One of the best areas to stay in Ribeira, which is filled with colorful houses, traditional restaurants, and stunning views of the Douro River. If you're looking for a more upscale experience, Foz do Douro is the place to be, with its luxurious villas and upscale restaurants. For architecture enthusiasts, a stay in the historic center of Porto, classified as a UNESCO World Heritage site, is a must. And if you're seeking a quieter retreat, head to the charming district of Miragaia, where you'll find cobblestone streets and winding alleys lined with ancient houses. No matter where you choose to rest your head, Porto will undoubtedly win your heart.
B. Final Thoughts and Tips for Choosing the Right Neighborhood.
When choosing the right neighborhood, there are a few key factors to remember. One of the most important things to consider is your budget, as different neighborhoods will have varying living costs. Additionally, you'll want to consider the important amenities, such as schools, parks, restaurants, and shopping options. Safety is also crucial, so it's important to research crime rates and overall neighborhood security. Lastly, take the time to explore different neighborhoods in person and get a feel for the community and general vibe. By considering these factors and considering your decision, you can find the perfect neighborhood to call home.
In conclusion, Porto provides an unforgettable experience for travelers. From historic waterfront Ribeira to vibrant Baixa City Centre, each neighborhood offers distinct attractions and experiences. Whether exploring antique shops in Cedofeita or taking in the peaceful views of Foz do Douro, there's something for everyone. For those seeking a bit more excitement, downtown Miragaia is the perfect place to hit trendy bars and boutique stores. Ultimately, picking the perfect neighborhood to stay in Porto will depend on what kind of traveler you are. If you prefer to immerse yourself in culture and history, perhaps Ribeira is best; however, if you want exciting nightlife, you may opt for Baixa City Centre. Whatever neighborhood you choose to spend your time in, Porto, rest assured that you won't be disappointed with all these wonderful city offers.