Are you planning a trip to Santorini but need help determining where to stay? You're in luck! This blog post has the inside scoop on some of the top places to stay while visiting this picturesque Greek island. From high-end resorts with stunning views of the Caldera and luxury villas nestled into mountainsides to cozy inns tucked away in charming whitewashed villages—we've got everything you need for an unforgettable experience on Santorini. So read on, find your perfect spot well-suited for relaxation and exploration, and take that first step towards a fantastic vacation!
The Best Areas to Stay in Santorini
Santorini is one of the most beautiful islands in Greece, and there are plenty of options for those looking for a luxurious yet tranquil place to stay. Oia, Fira, and Perivolos beach towns offer unique experiences with historic attractions, stunning views, and white-sand beaches. In Oia, visitors can stay in an old cave house or luxury mansion with fabulous sunset views from the terrace. Fira is vibrant and charming, with incredible sunsets and plenty of taverns serving delicious food. The bustling town also offers beautiful accommodations surrounded by old churches and mesmerizing scenery. Finally, the Perivolos beach area has some of the best bars and restaurants, as well as yacht charters and accommodations fit for royalty. No matter where you stay on the Island of Santorini, you're sure to be surrounded by beauty at every corner!
The Best Places to Stay in Santorini
Santorini is one of the most breathtaking islands in Greece, and it's no wonder why travelers flock there for their vacation – the views of the iconic whitewashed buildings, crystal blue water, and striking sunsets make it an unforgettable destination. When choosing where to stay in Santorini, various options are available, from luxurious resorts, boutique hotels, traditional villas, and stylish Airbnb. Those interested in pampering themselves should consider one of Santorini's five-star luxury resorts with infinity pools overlooking the sea. Conversely, those looking for something more homey and intimate may prefer one of the island's many traditional Greek villas with private balconies perfect for enjoying your morning coffee or sunset toast. With so many choices available, you will find something perfectly suited to your taste and budget while making fantastic memories with your time there.
Map of Santorini Towns & Beaches
The Santorini towns and beaches map should guide you if you dream of picturesque villages and beautiful beaches. Located on the southern tip of the Greek island, this breathtaking area is home to charming cobblestone streets lined with colorful houses, fishing harbors, inspiring views of vast bluer waters, and spectacular cliffs that offer stunning sunsets. With ancient architectural wonders scattered throughout its impressive topography and delightful local cuisines such as Santorini's famous tomato fritters and grilled fish with ouzo, it's no wonder why Santorini continuously draws in thousands of visitors every year.
Best Places in Santorini for Tourists
Santorini, one of the Cyclades Islands, is a popular tourist destination that draws visitors from near and far. The breathtaking beauty of this idyllic paradise makes it a must-see on many travelers' bucket lists. Many places in Santorini are well worth visiting. Oia, located at the island's northern tip, is among the most picturesque towns, with its pristine beaches and stunning coastal paths. On the other hand, Fira is the main town of Santorini, with its bustle and vibrant atmosphere. A visit to Kamari Beach will not disappoint as it offers crystal clear waters perfect for swimming or snorkeling. For an unforgettable dining experience, head to Mediterranean cuisine restaurant Konstantin's Feredini for a luxurious dinner among breathtaking views of coastline sunsets. With so much to do, take advantage of Santorini's best places.
Santorini Towns & Beaches – Best Area to Stay
Santorini is a stunning island steeped in history, culture, and hospitality. The towns of Fira, Imerovigli, and Oia take center stage for their charming Cycladic architecture, luxury accommodation, and beautiful beaches. Of these three towns, Fira is the island's main port and capital city. It features exciting nightlife and offers an array of unique shops , restaurants, and activities. Imerovigli is the most peaceful of the three towns – perfect for those wanting to relax. It has breathtaking views of the Aegean Sea while providing direct access to popular attractions such as Ancient Thira. Finally, Oia offers spectacular sunsets over Santorini's famous cliffsides, with plenty of picturesque spots to explore along its winding streets. With many beaches on offer, such as Perissa or Kamari beachfront, there's undoubtedly something for everyone here – making it the best area for anyone looking for a well-rounded stay in Santorini!
My Favorite Santorini Hotels
Are you planning a trip to Santorini? Look only as far as my favorite hotels on the island. Whether you are interested in experiencing traditional Greek culture, enjoying incredible views of the famous Caldera, or finding a secluded location, Santorini has something for everyone. My top 3 picks are Sun Rocks Boutique Hotel in Firostefani, IKIES Traditional Houses in Oia, and Karavaki Beach Villa in Perissa. Each one offers perks like infinity edge pools, private terraces with unrivaled sunset vistas, and balconies with more breathtaking scenes than the last. Choosing these stunning accommodations will ensure your stresses melt away during your holiday and you feel fully immersed in Santorini's beauty.
Fira
Fira is a city on the beautiful island of Santorini in Greece. From the clear waters and towering cliffs of the Aegean Sea to its myriad of shops, restaurants, bars, and nightclubs, Fira promises an unforgettable holiday experience. The city has been beautifully renovated, with cobbled streets lined with chic boutiques, cafes, bakeries, and galleries showcasing contemporary work. In particular, Fira's mesmeric sunsets draw several visitors year-round; they all converge at the Caldera cliffside to witness a simply picturesque phenomenon. Whether you are looking for downtime away from it all or whole days spent exploring the bustling markets and vibrant culture, visiting Fira will provide warm sunshine and stunning beauty.
Firostefani
Firostefani is an enchanting village in Greece perched 600 meters above sea level on a cliff. Its narrow, cobbled streets are lined with charming Greek-style villas, and its picture-perfect harbor overlooks the beautiful waters of the Aegean Sea. Firostefani offers all sorts of unique attractions, including ancient ruins and stunning panoramas of nearby villages; however, one of its most captivating sights has to be its famous sunset, offering breathtaking views of the Greek islands. Firostefani is a perfect place to relax, escape from the hustle and bustle of everyday life, and surrender to nature's beauty.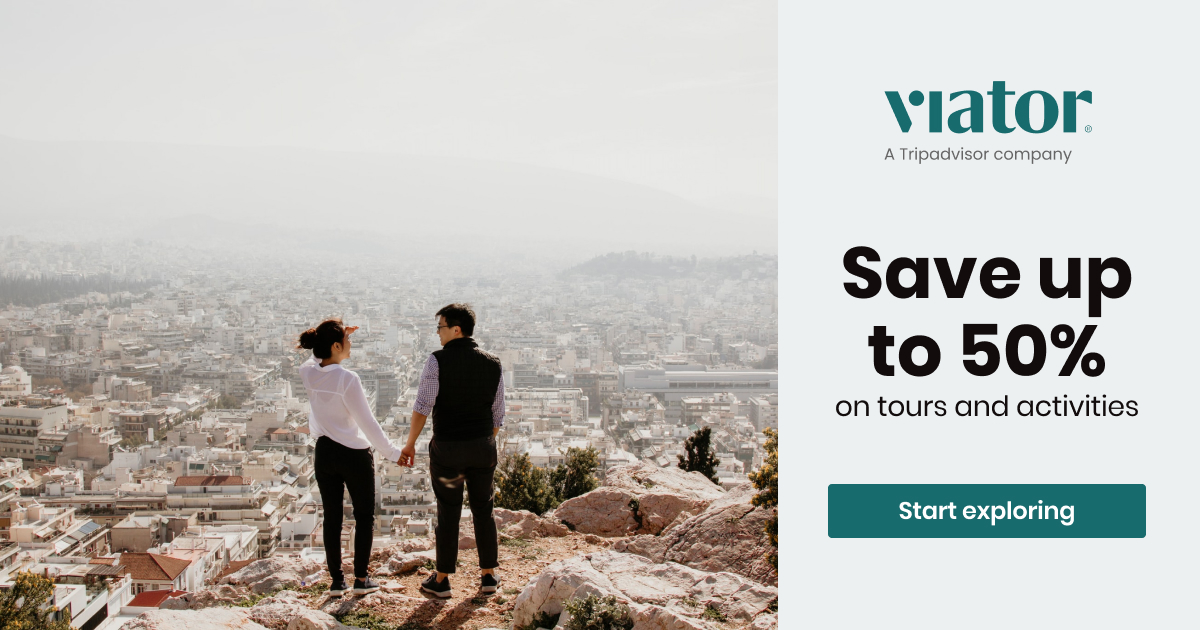 Imerovigli
Perched atop the cliffs of Santorini, Imerovigli offers a fantastic view of the Mediterranean Sea and a unique chance to experience a diverse culture in one place. The village is known for its exceptional hospitality, peaceful atmosphere, and breathtaking sunset views. Besides exploring Imerovigli's various churches and exquisite monasteries, you can enjoy traditional Greek cuisine at picturesque cafes or shop around the lively marketplaces nearby. Locals here will welcome you with open arms if you want an unforgettable holiday filled with history and serenity. A visit to Imerovigli is the perfect way to soak up Greece's beauty at its best!
Oia
Oia is a charming village on the northern tip of Santorini, Greece, that draws tourists with its whitewashed houses, famous hot pink bougainvillea, and breathtaking sunsets. Perched on the cliffside of Santorini's volcanic Caldera, Oia offers stunning views of the Aegean Sea. However, it has become primarily known for romantic strolls hand in hand along its narrow cobbled paths. In addition to sightseeing, visitors can relax at one of the town's many terrace café bars or explore local galleries filled with artwork from talented artisans around the region. Visitors come from far and wide to experience Oia's quaint atmosphere to receive an unmatched sense of serenity and awe.
Akrotiri
Akrotiri is a fascinating archeological site located on the Greek island of Santorini. Originally an ancient Minoan city destroyed by a volcanic eruption 3,600 years ago, its ruins are now being excavated and studied. Since excavation began in 1967, countless artifacts have been unearthed that give us an insight into daily life in the city. Everything from tools to clay pots and frescoes depicting hunting and fishing scenes has been found. Incredibly, these pieces of history survived thousands of years later, providing scientists with invaluable knowledge about this ancient civilization. As a result, Akrotiri has taught us more about the Minoans than any other site of the same era!
Pyrgos
Pyrgos is a small Greek town revered for its tranquil atmosphere and stunning architecture. Found on the island of Santorini's west coast, the city dated back to ancient times and was first documented in 1830 as an agricultural settlement. Today, its primary industries are tourism and wine production. Its historic sites include the Monastery of Prophet Elias, Pyrgos Archaeological Site – where remains from prehistoric to modern times can be found – and numerous churches filled with stunning frescoes. Its narrow cobblestone streets lined with traditional whitewashed houses make it a popular destination for those seeking to experience traditional Greece while enjoying the beauty of the nearby Aegean Sea.
Kamari Beach
Kamari Beach is a beautiful and serene paradise on the southeastern coast of the Greek Island of Santorini. This stretch of soft, golden sand is framed by rugged volcanic rocks and crystal clear waters, providing an ideal scenic backdrop for visitors to escape reality. A must-do activity at Kamari Beach is swimming and relaxing in its shallow waters, where one can soak up the warm Mediterranean sunshine. There's plenty to explore around the beach, including fascinating archeological ruins and idyllic fishing villages tucked away among the surrounding cliffs. No matter what time of year it is, there are plenty of ways to enjoy the fantastic beauty of Kamari Beach.
Perissa and Perivolos Beaches
The Cycladic islands of Greece are stunningly beautiful spots to vacation, and two beaches that should be noticed are Perissa and Perivolos. Located on the island of Santorini, these two spots offer visitors picturesque scenery and relaxing recreation. Both beaches have crystal-clear waters with different terrain; While Perissa is known for its black-sand beach, Perivolos has golden white sand. Both feature idyllic coves and small rocky cliffs overlooking the Aegean Sea, providing an incredible backdrop for basking in the sun or dipping in the ocean. In addition, many laidback beach bars tucked along both coasts offer traditional Greek fare for a delicious lunch. If you are visiting Santorini, these two lovely beaches should be addressed!
Megalochori
Megalochori is a traditional village in Santorini, Greece. The stunning whitewashed homes with colorful doors and terracotta roofs are a sight! And while some of these quaint dwellings may appear ancient, they're surprisingly modern, featuring all the conveniences one needs or desires. A bonus is that Megalochori has a downtown area full of restaurants and local vendors. You can find everything from fresh fruit and vegetables to traditional clothes, handcrafted jewelry, and classic Greek dishes. Spend an afternoon browsing through the shops, followed by an evening stroll for sunset views of the Aegean Sea. With winding stone streets and bustling locals in their day-to-day lives, a visit to Megalochori offers visitors a beautiful glimpse into another world and culture unlike any other.
Mesaria
Mesaria is a quaint village located on the stunning Greek Island of Santorini. With its charming cobblestone streets, whitewashed buildings, and blue domes dotting the hillside, this tiny village truly captures the beauty of traditional Santorinian architecture. It is easy to get lost in its Byzantine alleyways and hidden squares while exploring the local artisan shops and enjoying its wineries and excellent seafood restaurants. Visitors can explore ancient churches, vibrant squares, and incredible views as they wander through this picturesque village that looks like it sprung from a storybook fairytale! Mesaria is one small portion of the beautiful island of Santorini that no one should miss.
Finikia
Finikia, an ancient Greek cookie with a centuries-long history, has been pleasing the palate for generations. A traditional Christmas delicacy, it is made from simple ingredients like butter, sugar, cinnamon, and crushed almonds blended into a heavenly dough. The sweet treats are usually topped with mastic honey and nuts to add sweetness and texture. Baked in unique shapes like half moons or diamonds, these cookies make for delightful desserts after any meal. As an easy dessert dish that can be whipped up all year round, finikia may become your family's next baking favorite.
Thirassia
Thirassia is an island located off the coast of Santorini in the Cyclades islands of Greece. It is a peaceful and serene paradise, untouched by mass tourism and development. This makes for a unique experience for the adventurous traveler, offering stunning volcanic landscapes, transparent turquoise waters, picturesque beaches, and clear blue skies. Traditional cottages, fishing harbors, and wineries on the island offer visitors a chance to explore life away from the hustle and bustle of daily life. So whether you want to relax or explore its hiking trails, Thirassia will surely provide an unforgettable holiday!
Whether it's the nightlife activities of Fira and Kamari Beach, the stunning views of Oia or Imerovigli, or the hidden beauty of Pyrgos or Finikia, Santorini has something for everyone. This is why it has become a popular destination for tourists worldwide. The combination of breathtaking landscapes, mild Mediterranean climate, history, and culture make this Greek island one of the top travel destinations in the world. So whether you are looking for tranquility, adventure, or culture, with its many towns and beaches to explore— all offering different experiences— Santorini has what you need. I hope this post has given you an idea of which area would be best suited for your holiday stay in Santorini and reminded you not to miss out on some fantastic experiences while planning a memorable trip!